Animals have been around since the beginning of time. A pet brings comfort and companionship to you or your family. Some like small animals while others like very large animals. I tend to have a love for animals in the dog and cat species. I have come across some Celebrities that love animals also but who tend to have a love for the exotic and different species.
Let's start off with Vanilla Ice…"Ice Ice Baby." Yes, I know that's corny, but every time I say his name I have to say "Ice Ice Baby" (lol). He is the proud owner of a Wallaroo, which is a cross between a wallaby and a kangaroo. However, my search found no name for his pet. Who does not name a pet? This is not a recommended household pet. Wallaroos are very powerful and stocky and need a lot of room or pasture to live in. Wallaroos have a life span of 15-20 years. I think that the perfect name for his pet would be Ice.
Guess what Kelly Clarkson got for Christmas? A Goat…not quite sure I would have taken this gift well, but she did, and she loves her goat. Kelly and her new pet that she appropriately named Billy Joel, have posted several pictures. Not much you can do with a goat. But hey, if it floats your boat then go get a goat…lol
Leonardo DiCaprio loves exotic animals. He is the proud owner of a Sulcata Tortoise. If you want to own one of these bad boys you definitely need to put him in your will. They live to be about 70 years old and weigh up to 200 pounds. Once again, I could not find where he had named his pet…this must be a man thing (lol)… I would name him Flash.
You might want to cover your ears for this one…LOL…sorry, bad joke. Can you possibly begin to guess what kind of pet you think Mike Tyson would have? I bet you guessed a snake…nope…a Tiger. And of course, I cannot find where he named this beautiful exotic pet. Mike spends more than $4,000 a month just to care for and feed this baby and another $1000 to have the animal insured. It is so shocking to learn the lengths that some people will go to for companionship. I would name him Rocky.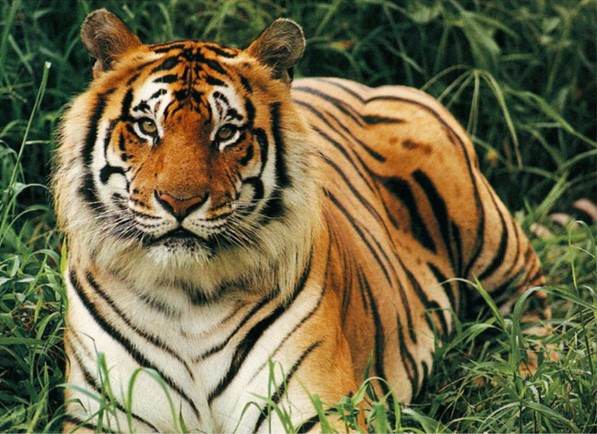 I saved the best for last…Reese Witherspoon. She is one of my favorite actresses and she just gives off a "Hey Ya'll" smile. Reese is the proud owner of several animals. I was interested in her owning two donkeys. Can you just try to imagine their names? Well I just loved the names the minute that I read about them. Honky and Tonky. Now how cute is that? Reese also has two pigs, three goats, and about 20 chickens.
No matter what type animal you have, whether it is domestic or exotic. Please just be a responsible pet owner. A pet's love is unconditional and immeasurable. So next time you are searching for your next family pet, think about getting one of these.
Insights from,
Agatha