Posted by Ale in Miscellaneous
on Apr 17th, 2012 | 0 comments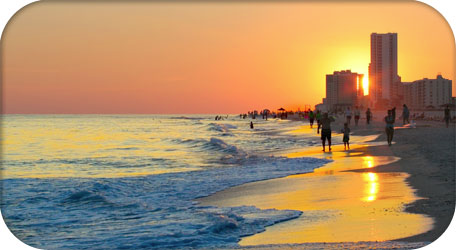 I know most of you, especially if you live in the South, are experiencing Spring Break or have just recently partook in the wonders of Spring Break. My children are off for this one glorious week this week. We have planned to go to the beach all week, since we live rather close to the beach. However, if I did not live close to the beach, we would be doing something else – guaranteed!
I can't imagine my children getting to spend an entire week off of school without doing one single thing. I know, for me, they would probably call me at work constantly or beg and plead to go do something at night when I get home from work, so it's only sane to plan a trip for this week. We will be spending the week in Gulf Shores, Alabama – which, in my opinion, is one of the best places in the world. I probably feel this way because Gulf Shores houses so many cherished memories from my childhood.
I believe, Spring Break is the best time in a high school student's life – well, I believe they think it's the best time in their lives. Even as an adult, I still enjoy spending a week at the beach with my children. I remember when I was in high school for my senior year of high school in 1999. I was so excited, I couldn't even stand myself! I was excited about everything. I was excited about making the condo reservations, getting a list of friends who were going to stay with me, packing my clothes and saving my money.
Being a girl and all, I specifically remember packing my clothes. I remember thinking,
"I have to pack the cutest swim suit and cutest shorts and halter tops!"
Thankfully, I had a mother who also enjoyed spending time at the beach as much as I did. She was the one who reserved the condo for us and kept everything organized, while still being just as much fun as we were! I think we had five girls end up staying with us that year.
One thing you HAVE to do when you go to the beach during spring break is ride the strip to see if you know anyone. I remember it like it was yesterday. We would lie out on the beach during the day, then at night, we would wash the sand off (and probably put some aloe vera on because we were so burnt), and put our cutest summer dress on and go out to eat. Those were the days!
Times really have changed since then, but I wouldn't change anything about the week I'm about to spend with my children. Spring break is a great time to visit your favorite places and spend time with your family. Whether you are on the beach or somewhere else, be sure to share your Spring break memories with your children so they will realize that it's not just a break from school, it's a time to make memories.