Posted by Shelbie in Recipes
on Apr 30th, 2012 | 0 comments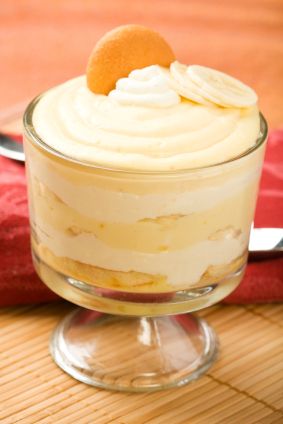 Ingredients:
3 packages of Instant Vanilla Pudding
5 Cups of Milk
8 oz. carton of Sour Cream
1 (13 oz.) Carton of Cool Whip
1 Box of Vanilla Wafers
Directions:
Mix all the above ingredients together excluding the vanilla wafers. Line the bottom of a serving bowl with vanilla wafers, top with pudding mix. Repeat in layers. Chill Overnight. Garnish with sliced bananas.