Posted by Ale in Recycling, Water Quality
on Jul 31st, 2012 | 0 comments
I never knew how much money I could be saving using these water bottles, but with Brita Bottle Water Filtration Systems, I can replace over 150 plastic bottles of water, and I also can be saving a lot of money! And that sure makes me happy!
If you think about when you stop at the gas station and you get thirsty, you buy a bottle of water and spend $1.50. Now if you put all the money together in a year, you will be spending about $100.00, if not more. Instead of buying branded water at gas stations, convention centers, vending machines at work or school, football games, soccer games, etc., if you carry around your Brita bottle, you can just go to the water fountain and refill it with tap water. It will save you some money, and because it contains a filter, it's also better for your health.
Brita Water Bottle
It filters ordinary tap water as you drink and reduces chlorine taste and odor to make tap water taste clean and refreshing.
It comes in a 20 ounce reusable bottle and is dishwasher safe (top shelf only).
One filter can replace 150 plastic bottles.
It features an easy-to-carry finger loop and is BPA free.*
The filter needs replacing only every 2 months.
*BPA is an organic compound found in some plastics that produces hormone-like properties.
Health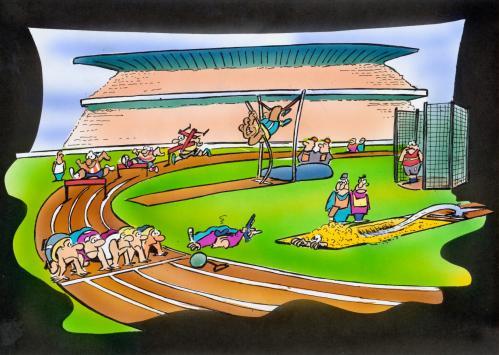 Carrying this bottle of water around with you all the time keeps you from buying other products that may be unhealthy for you. These Brita Bottles are also good for:
Health and hydration
Healthier drinks on-the-go
Athletes and others who work out frequently
Kids during playtime
Those who wish to keep plastic water bottles out of landfills
People who love outdoors
Hydration
People say that every day we lose water through breath, perspiration, and urine and bowel movements. Because water is a principal chemical component in our bodies, we need to drink 8 to 9 glasses of water a day. For me, just to think about drinking 8 bottles of water a day makes me not want to drink it, especially since not all tap water tastes good. But with this bottle I don't even know I'm drinking all that water, and it tastes better than regular tap water. In fact, sometimes I think I drink even more than what I really have to drink.
Environment
Did you know that plastic can be bad for the environment and also for our health in the long run? The chemicals used to make the plastic pollute streams, lakes, rivers and even the air, and the cost of making the bottles raises energy prices. Though it may seem like a far stretch, having a reusable water bottle like the Brita water bottles can actually help the environment, not only by cutting down on pollution but also by keeping more plastic out of the landfills.
So let's help our environment and recycle with these water bottles; it helps with our health and money! With Brita water bottles, I can get the best of both worlds!